Rated 5.0 based on 1156 reviews
Elevate Your Glute Workouts
Boost your glutes with the patented FrogWedge Glute Builder. The NEW way to activate, lift, and shape your glutes!
Rated 5.0 based on 1156 reviews
Elevate Your Glute Workouts
Boost your glutes with the patented FrogWedge Glute Builder. The NEW way to activate, lift, and shape your glutes!
" I'm really loving the FrogWedge for my contest prep! It adds much more stability to the frog pump making it a great addition to my glute days..."
@britthamilton_ifbbpro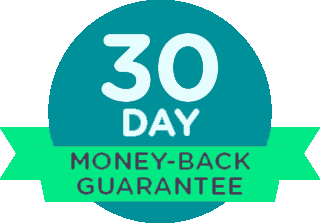 Push & Squeeze Your Way To
Better Glutes
The FrogWedge puts you in the perfect position to activate your glutes. Just place your feet on the wedge, push and squeeze.

build peachworthy glutes in less time
You may have noticed that squats, lunges and other bodyweight exercises just don't do the trick for you... maybe they're too difficult to perform, maybe you have frustrating hip, knee, or back pain, or maybe it's building your legs in areas where you don't want it.

We get it, and that's why we created The FrogWedge Glute Builder: To isolate, lift, and tone your glutes fast.
Build and Shape your glutes in less time

Achieve an awesome glute pump in seconds

Lift and shape your glutes wherever you go!

More affordable than 1 personal training session
Why Is The FrogWedge So
Effective?
The FrogWedge targets the key glute muscles that can be difficult to isolate and target with any other single piece of equipment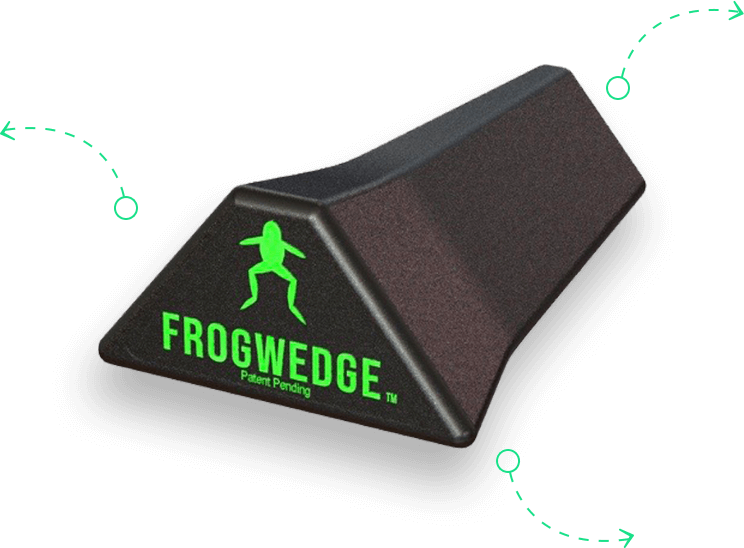 Perfect Positioning
The FrogWedge places your legs in the perfect position for maximum glute activation.

Your Affordable Glute-Building Alternative
There's never been a more affordable & effortless home or gym accessory to help you build stronger, tighter glutes!

Joint Friendly
Perform frog pumps with just your bodyweight, or you can easily increase the resistance comfortably while staying in the perfect position.
The Science Behind
The FrogWedge
Being able to activate, or "turn on" your glutes is harder than you think. That's because our bodies come in all shapes and sizes!
Exercises like squats, lunges and traditional glute bridges by themselves may not be targeting the glutes for YOUR body.
This means that you have to do multiple exercises to get the same results... and these days, you may not have that much time on your hands. Check out the data comparing glute activation of the traditional glute bridge vs. the FrogWedge!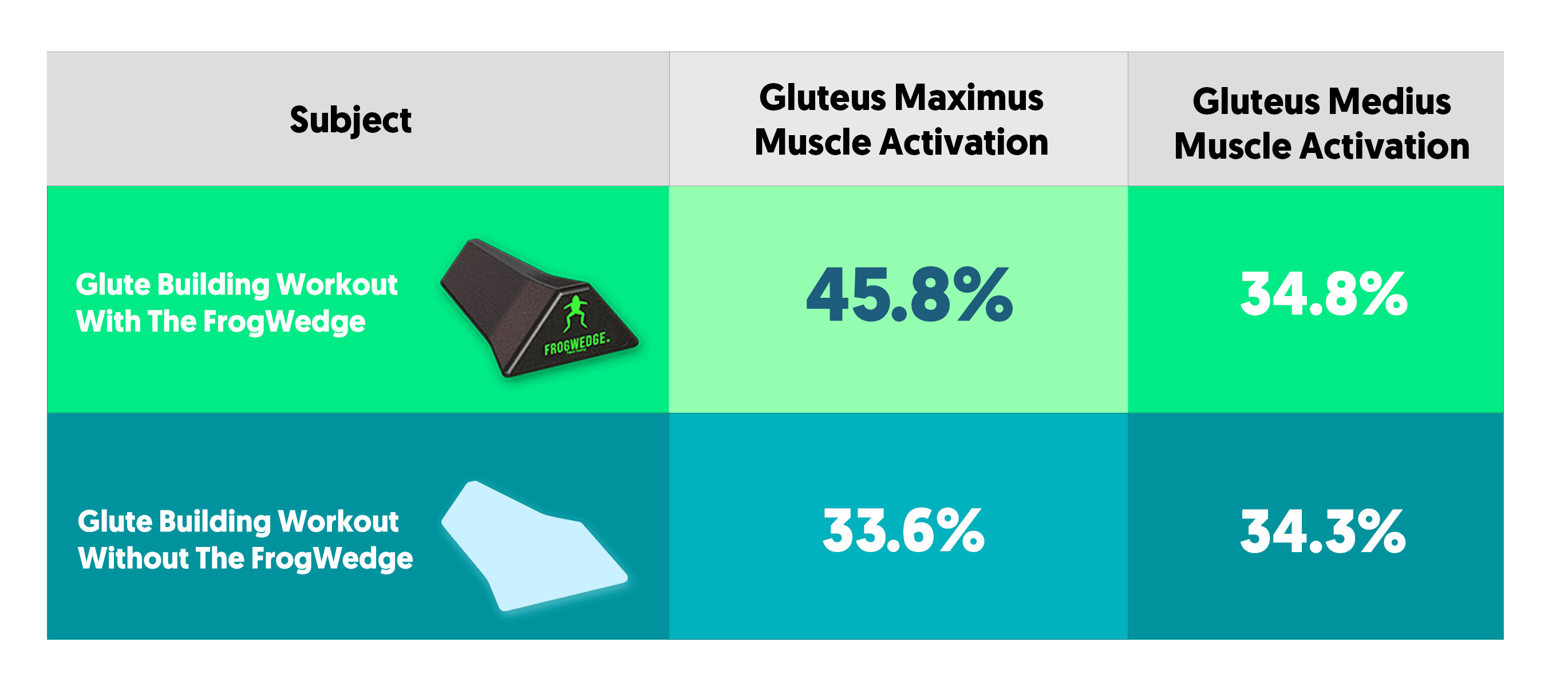 See What The Experts Are Saying About
The FrogWedge Glute Builder
" The FrogWedge has been an awesome addition to my Booty Bootcamps! I'm always looking for ways to keep my classes fresh and this is a super simple, easy to use accessory that my girls (and guys) love."

@pari_nicole...

" The FrogWedge has been an ideal tool I use to help develop the glutes for all my clients. Definitely one of my team's favorite accessories in the gym! My motto has always been "built not bought" so thank you FrogWedge!"

@savag3fitn3ss

" After recently having my 2nd child, The FrogWedge has helped me strengthen my glutes and regain my shape so fast! I had nagging back pain and it was crazy how fast it worked."

Chelsea C.

" FrogWedge is a great tool to have as a trainer. It truly allows for better feel and a greater contraction!"

@santosfitness_

" Owning a gym where we focus on glute-specific training, the FrogWedge has been a key necessity to our programs. I use it daily for my clients. If you want to change things up and grow your glutes, I highly recomment it!"

@NGUTRAINING
Frequently Asked Questions
Can I take it into the gym?

I'm a Beginner... will it work for me?

YES! The FrogWedge is designed and effective for every skill level. It is joint-friendly on the hips, knees, and ankles. The exercise can also be progressed safely by adding more resistance over time.

What is it made out of?

The FrogWedge is made out of ultra-durable, non-slip rubber, and weighs just under 2lbs. It can be used safely on every surface imaginable.

Will it fit my feet?

Based on our testing, The FrogWedge is a one-size-fits-all glute accessory that will accommodate shoe sizes up to size 14.

Do you guarantee results?

Results may vary depending on many factors. The FrogWedge works best with consistent use and a healthy diet. If after 30 days of consistent use you are not satisfied, you may return your FrogWedge no questions asked.

What is your return policy?

Give it a try for 30 days. If after 30 days of consistent use you are not completely satisfied, you may return your FrogWedge, no questions asked.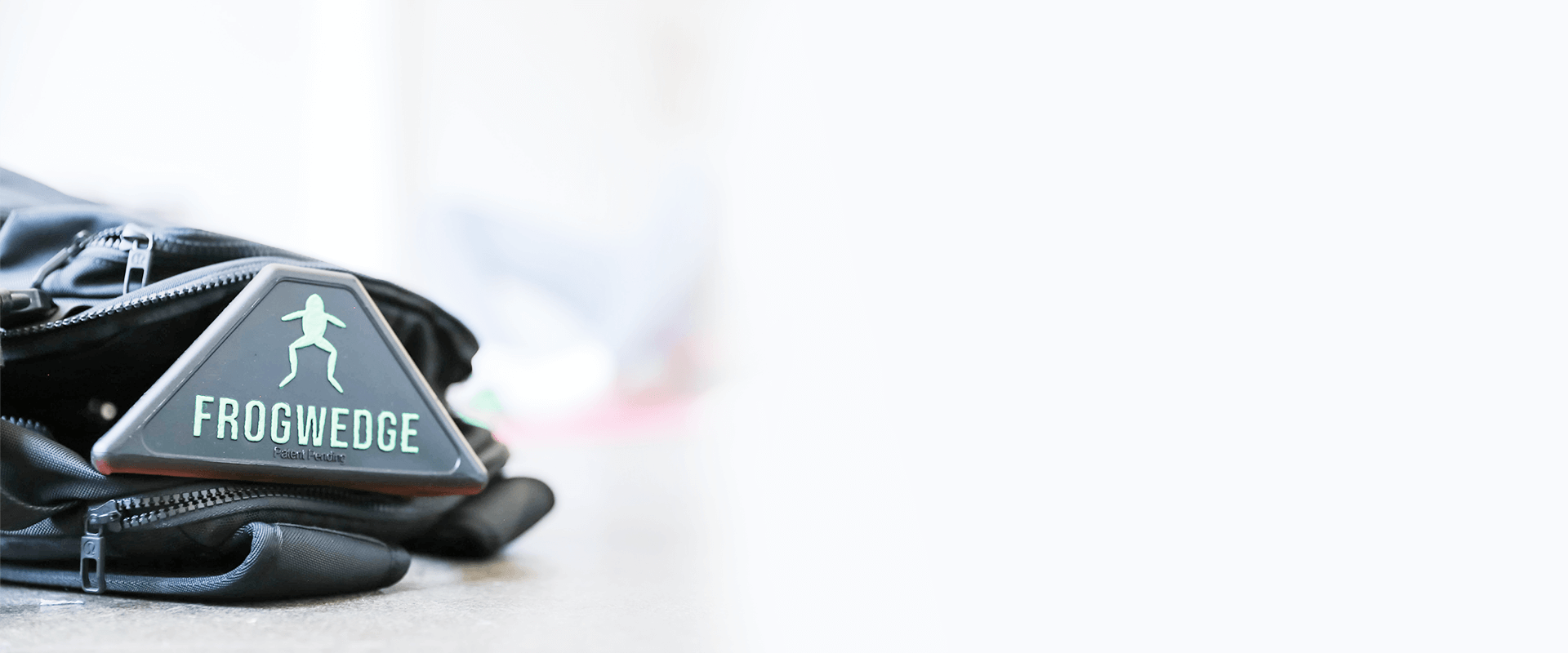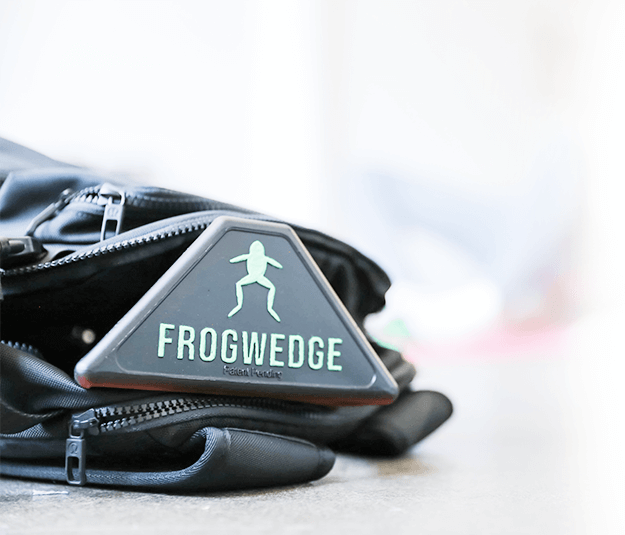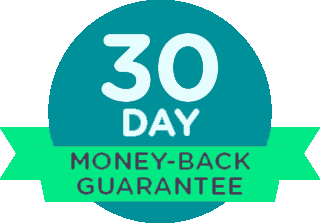 Rated 5.0 based on 1156 reviews
Start Building Your Best Glutes
Lift, Shape, Tone & Strengthen your Glutes with The FrogWedge Glute Builder